In 1951, a young Walter Kuettel left his native Switzerland for the promise of better opportunity in Canada. Speaking no English and not a penny to his pocket, He worked on a farm in Quebec for room and board and $10 a week. A year later, he moved to Toronto to work for a landscaping firm. Walter's apprentice training in gardening from Switzerland was put to good use. Soon, He realized he could only fulfill his dream if he created his own company.
In 1954, Walter's Landscape Service was established with the basic tools of a 1939 Dodge and a lawn mower. This same year Walter married his Swiss sweetheart, Valeria. They operated the business from their home – Valeria handling the administrative side and Walter working on landscaping projects. Together they toiled to build a thriving business.
From the beginning, Walter's fundamental business philosophy was exceptional customer service, quality and value. From this foundation, the company built a devoted customer base.
The business grew from maintaining gardens to landscape design and construction projects. The blue Walter's Landscape Service trucks were soon a common sight throughout the Toronto area.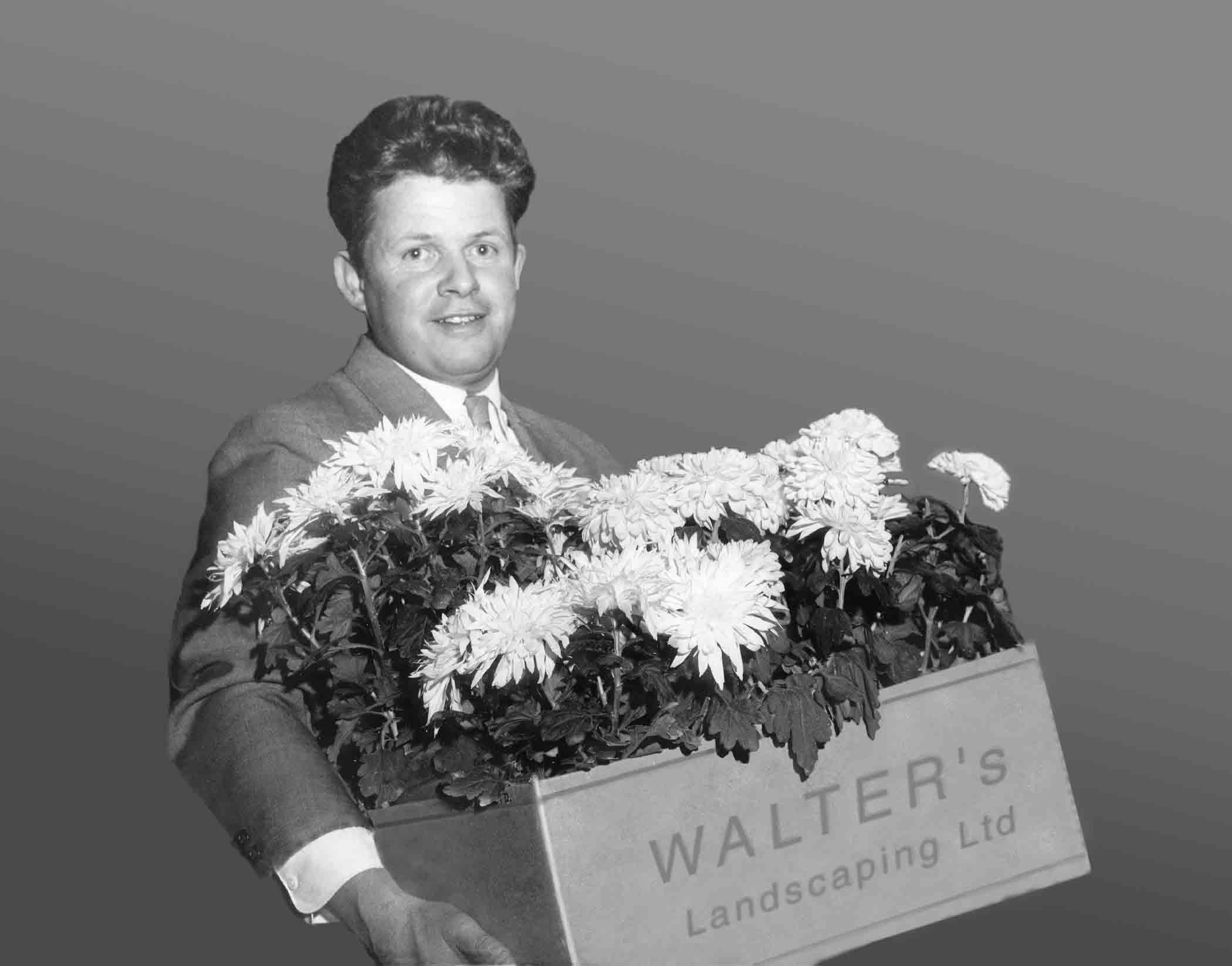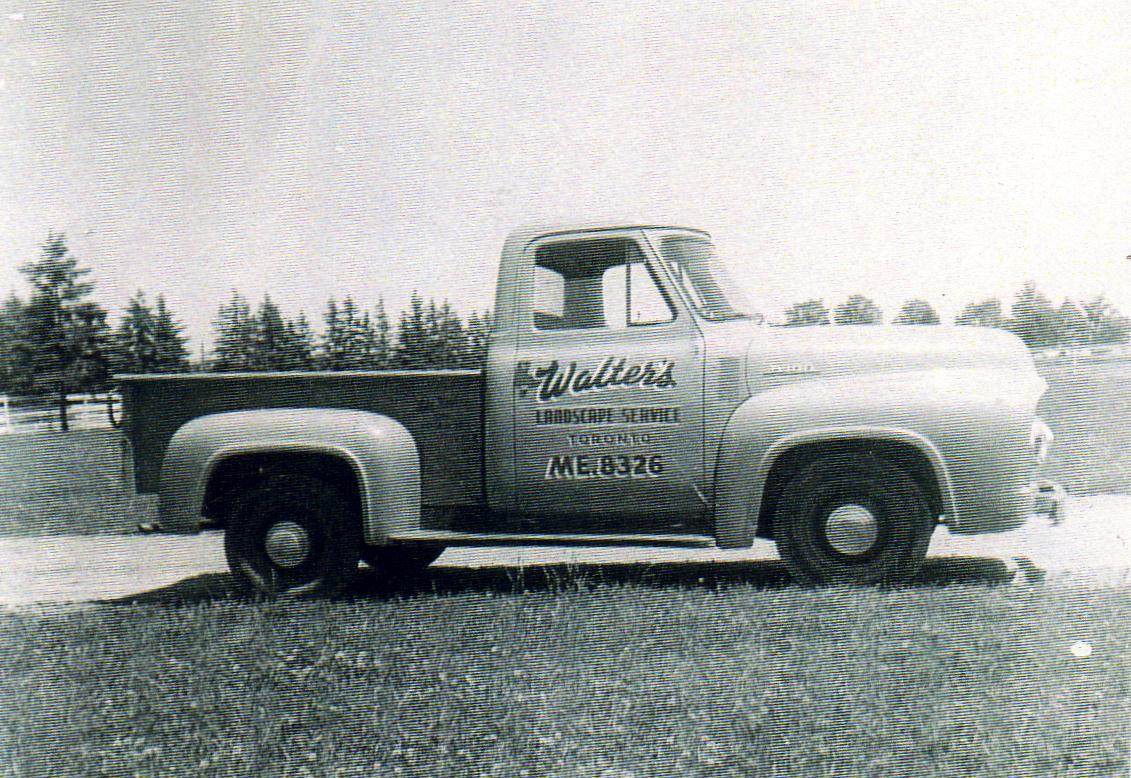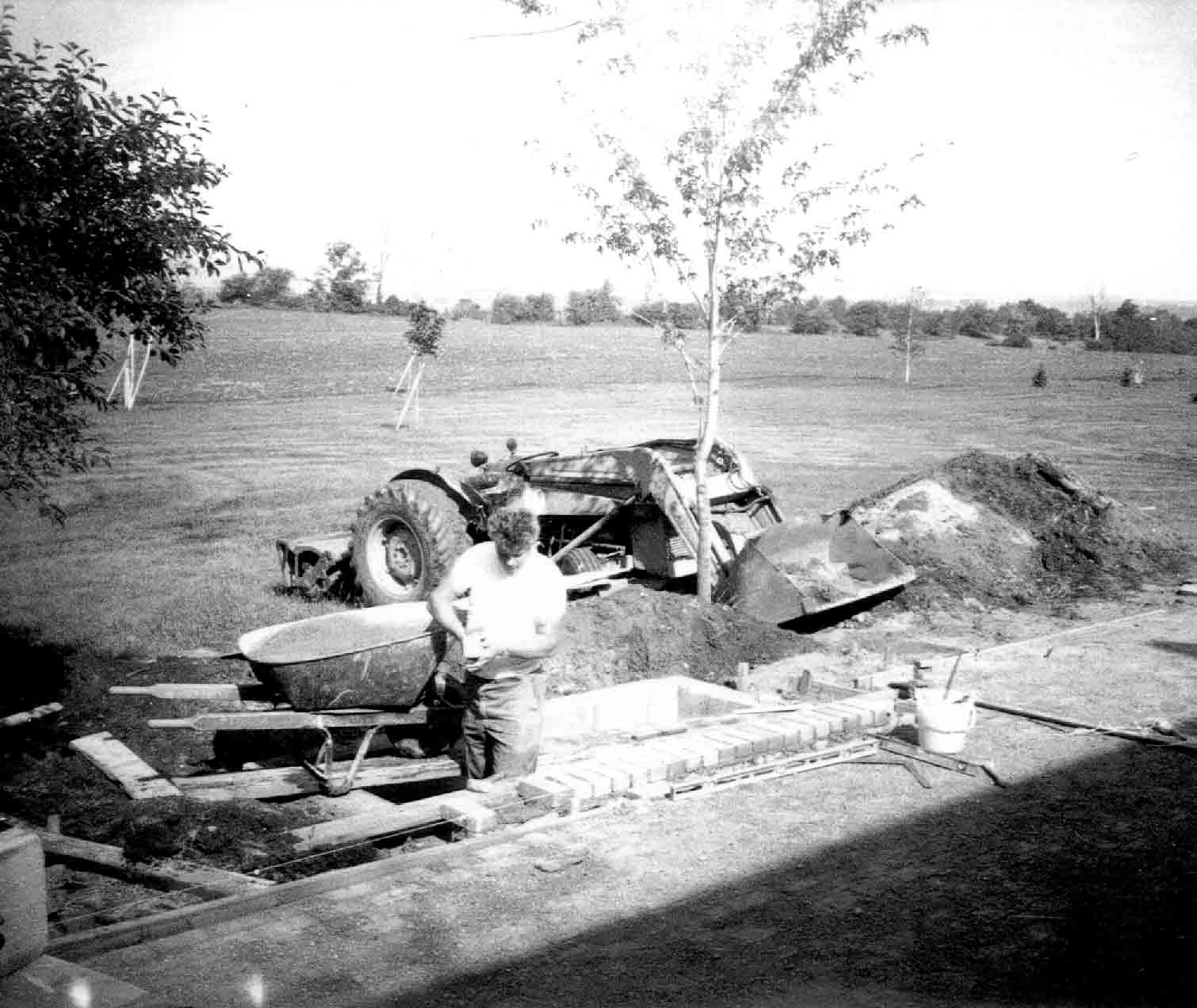 Walter and Valeria also had a growing family. Most of their five children worked in the business while
growing up. As the business and family expanded, so did the need for a larger home and yard to operate from. In 1965, they found a four acre site at Highway 7 and Yonge Street in Thornhill and the family and business made the move.
His two youngest sons, Gordon and Chris shared Walter's love for creating beauty with landscapes. They worked side by side with their father as teenagers and into early adulthood. Walter taught them everything he knew about the trade – and how to run a successful business. In 1989 Walter retired and sold his business to Gordon and Chris. Valeria trained Tricia, Gordon's wife, to take over the office responsibilities. The tradition of a thriving family business continued.
Over 60 years later, Walter's Landscaping continues to grow. Gordon and Chris are now designing and completing projects ranging from city residences to large estate properties.
From humble beginnings to a thriving, competitive business, reality has far surpassed Walter's vision of a better life. One thing didn't change. Walter Kuettel's philosophy of exceptional customer service, quality and value remains in place after 60 years.
In 1989, Walter Kuettel handed over the leadership of the company to his two sons, Chris and Gordon. In their teens, the two boys began working with their father to learn the business. Under Walter's guidance, his sons became strong contributors to the growing business.
Today Gordon and Chris are responsible for specific areas of the company. Gordon heads up sales and the construction arm of the company. Chris provides leadership in the design area as well as sales and administration. The two partners work closely to ensure the smooth flow of work from consultation and design to the installation and maintenance of each garden.
Our team is made up of experienced landscape construction and maintenance crews who transform our designers' concepts into beautiful gardens.
Gordon Kuettel
"The excellence of our work stems from the strength of our team."
Chris Kuettel
"Each garden has its own individual style. Its personality is rooted in the time and place where it is created."
Walter's Landscaping Today
Walter's Landscaping has been creating beautiful gardens in the GTA since 1954. Over 60 years later we are still family owned and operated.
We have expanded from a small family operation to a full service landscaping company specializing in design and installation. Our experienced team creates and maintains a wide variety of landscapes ranging from Toronto residences to country estate properties.
We service our clients through a multi-skilled design team supported by full construction and maintenance departments. We own and operate a tree farm in Newmarket where we grow a wide variety of nursery stock that we incorporate into our landscape projects.
Walter Kuettel's philosophy of exceptional customer service, quality and value remains the cornerstone of our business today. In fact, this is the most important legacy Walter has handed down.
Since Walter's retirement, he has remained active in the business. He consults on a regular basis for the company. More recently, he began his own perennial nursery – The Perennial Place located just outside Newmarket. Here he grows thousands of perennials that he sells directly to the public when they visit his farm. We also include many of these perennials in the company's landscape projects.
Walter's Landscaping is a member in good standing of: Landscape Ontario, the Canadian Nursery and Landscape Association and the Ontario Association of Landscape Architects.
We'd love to hear from you
Located in Stouffville, Ontario, we serve residential and commercial properties
in the Greater Toronto and surrounding areas.
Call us at 905-887-0700 or fill out the contact form to schedule an onsite consultation.
We treat every outdoor living space
About Us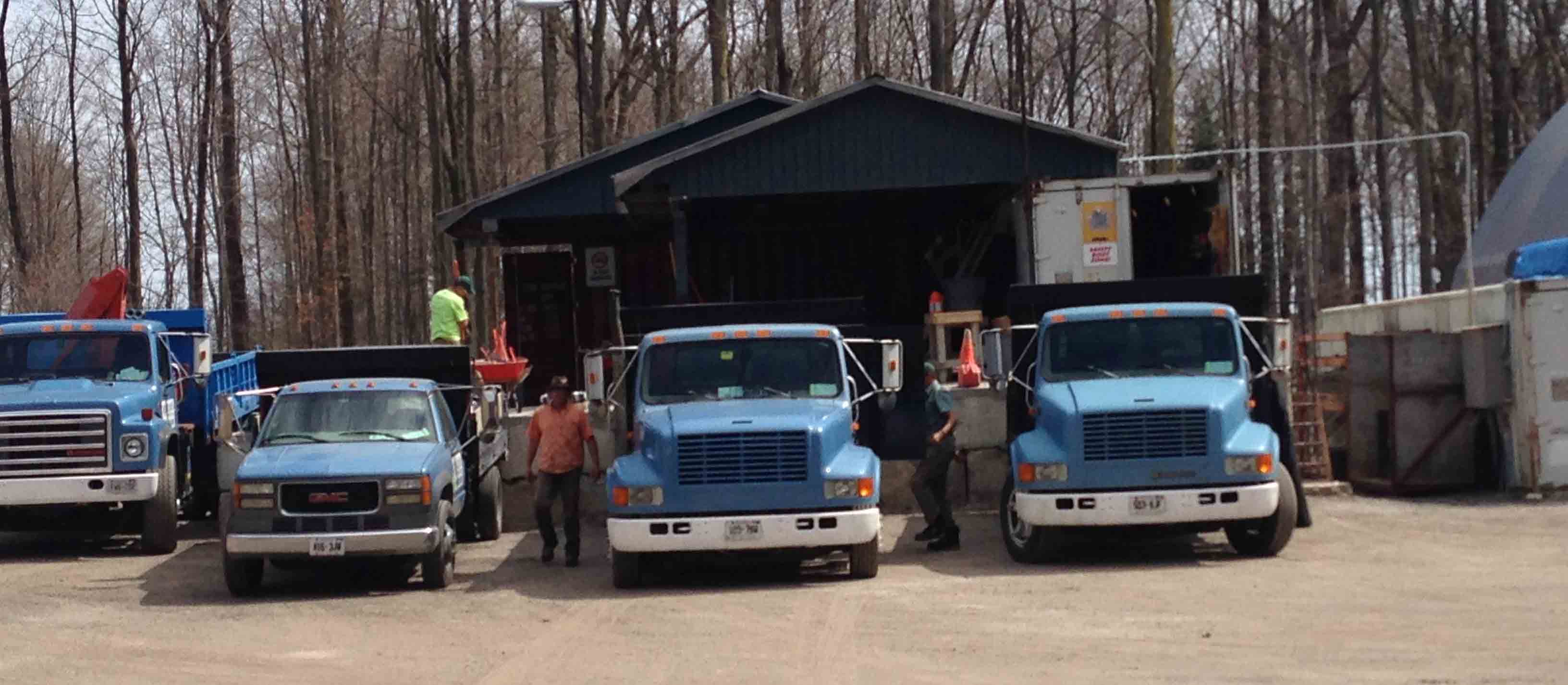 Family owned, operated and proudly serving Toronto & GTA for over 60 years. As "Creators of Beautiful Gardens", we strive to design exceptional & elegant outdoor living spaces.
Proud Member of

We have been a proud member of Landscape Ontario for 26 years. As one of over 2,000 members province wide we strive to stay on top of design plans and construction innovation.
Contact Us